Know yourself before you set up your Tinder profile
Know your product before you market for your product
Before you start anything, you have to fully understand your product including both strength and weakness. After a full assessment of your product, you will then know your target audience and position yourself clearly to your very own target market. It is very important you have this message loud and clear to better attract and seduce your desired target group.
Have your friend check whether you have created the best Tinder profile
Collect user feedback for your product
Test your product with different people for honest feedbacks, preferably people who have similar or closest persona to your target audience. You would imagine this step is more on product development than marketing strategy. However, user testing is a great test on people's impression on your product with the freshest pair of eyes. Often tagline or other catchy puns are generated with a 3rd party trying to work out your product. It is the outsider plus insider interactions stimulates a clear and catchy that communicates your product best.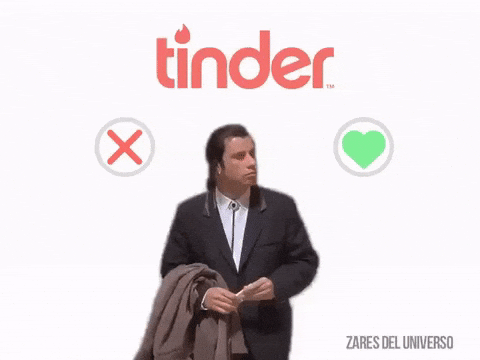 Useful Tools: Survey Monkey UserTesting.com.
It takes two to tango
Viral marketing is a two way relationship
Who likes a person who is so full of themselves and just talking about themselves all day long? So does your marketing! Focus on not just the strength of your product but also the relevancy of your product to others' lives. Your audience wants to know how your product solves their problems or better help them to achieve in life goals, just like how you want your future partner to bring the better or best out of you. How do you convey this through digital marketing? Actions of service.
Offer part of you willingly
Offer free services as trial or freebies

Actions of services is always the foremost effective way to tell people you genuinely care. Offering free trials is definitely a long shot of marketing and attracting people to use your product. When you're in startup fairs or trade shows, custom swag / merchandise will automatically lure people to gather at your booth.
Long lasting and practical gadgets best attract eyeballs, such as webcam covers, umbrellas, and personalized stickers. Anything that is handy and useful will help them recall how creative and how caring you are for potential customers.
Seal it with a kiss. Customer relationship retainment marketing
If you had a enjoyable time with the person you met, instead of just telling him or her you enjoyed the time – you've got to go the extra mile to showing it with actions but not just with words! For dating, you would send gifts to his or her workplace to impress the person. For startup customers, send your branded swag – creative practical gadgets to have them reminded your support to their businesses! Make sure you send the package to them with a cute sticker on top of it, position yourself as a creative innovative startup and not just a boring company asking for money.
To conclude I'd like to share a tip you've probably heard all the time: Don't act like you're desperate!
Show them that you're not insecure as a startup, show them that you are comfortable under your own skin and knows that your product will change the world. Eventually, with the law of attraction and your kind acts of services, people will gravitate towards you. Or at least the freebies (:
About the Author:
Anna – Customer Happiness Team 🙂